MORINGA FACTS!
Ancient Ayrvedic text has recorded over 300 different ways in which Moringa can assist in the healing of aliments!
 The World Church Organizations of India & Africa has endorsed Moringa as the National Cure for Malnutrition.  • Contains 46 Antioxidants, Nature's Only Multi-Vitamin Herb. Great for Athletes!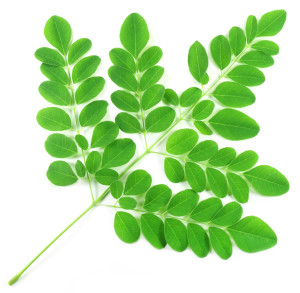 An excellent way for students K-12 & College to gain   maximum nutrition for memory & learning!
 More Nutritional Scientific Facts about Moringa! Contains: 3 times the Potassium in bananas 7 times the Vitamin-C as in oranges 25 times the Iron in spinach 4 times the Calcium in milk 4 times the    Vitamin A in carrots
 46 Antioxidants 36 Anti-Inflammatories Omegas 3, 6, and 9 Vitamins Vitamins A (Alpha and Beta-Carotene), B, B1, B2,   B3, B5, B6, B12, C, D, E, K,
Folic Acid, Biotin and more Minerals Calcium, Chloride, Copper, Chromium, Fluorine, Iron, Manganese, Magnesium, Molybdenum, Phosphorus, Potassium, Sodium, Selenium, Sulfur, Zinc
Contains all 8 Essential Amino Acids Isoleucine, Leucine, Lysine, Methionine, Phenylalanine, Threonine, Tryptophan, Valine Contains 10 Additional Amino Acids Alanine, Arganine, Aspartic Acid, Cystine,
Glutamine, Glycine, Histidine, Proline, Serine, Tyrosine Some Other Beneficial Nutrients Chlorophyll, Carotenoids, Cytokinins, Flavonoids, Omega (3, 6, 9) oils, Plant Sterols, Polyphenols, Lutein, Xanthins, Rutin, and more.