Children's Health Benefits of Using Moringa
This is an important article for all mom's, dad's and caretakers in regards to your growing child. During your child's precious growth stage from a toddler and through the teenage years, their bodies will demand constant nutrients to achieve optimal health and growth. Malnutrition is a growing health epidemic in America and around the world with children.
This epidemic is usually a result of racism and discriminatory policies of privileged countries and states. This in return creates health disparities resulting in a severe impact on the socio- economic development of a particular nation. Thus, due to the lack of nutrition of a people, it will create a great deal of human suffering and is linked to more than half of all deaths of children worldwide.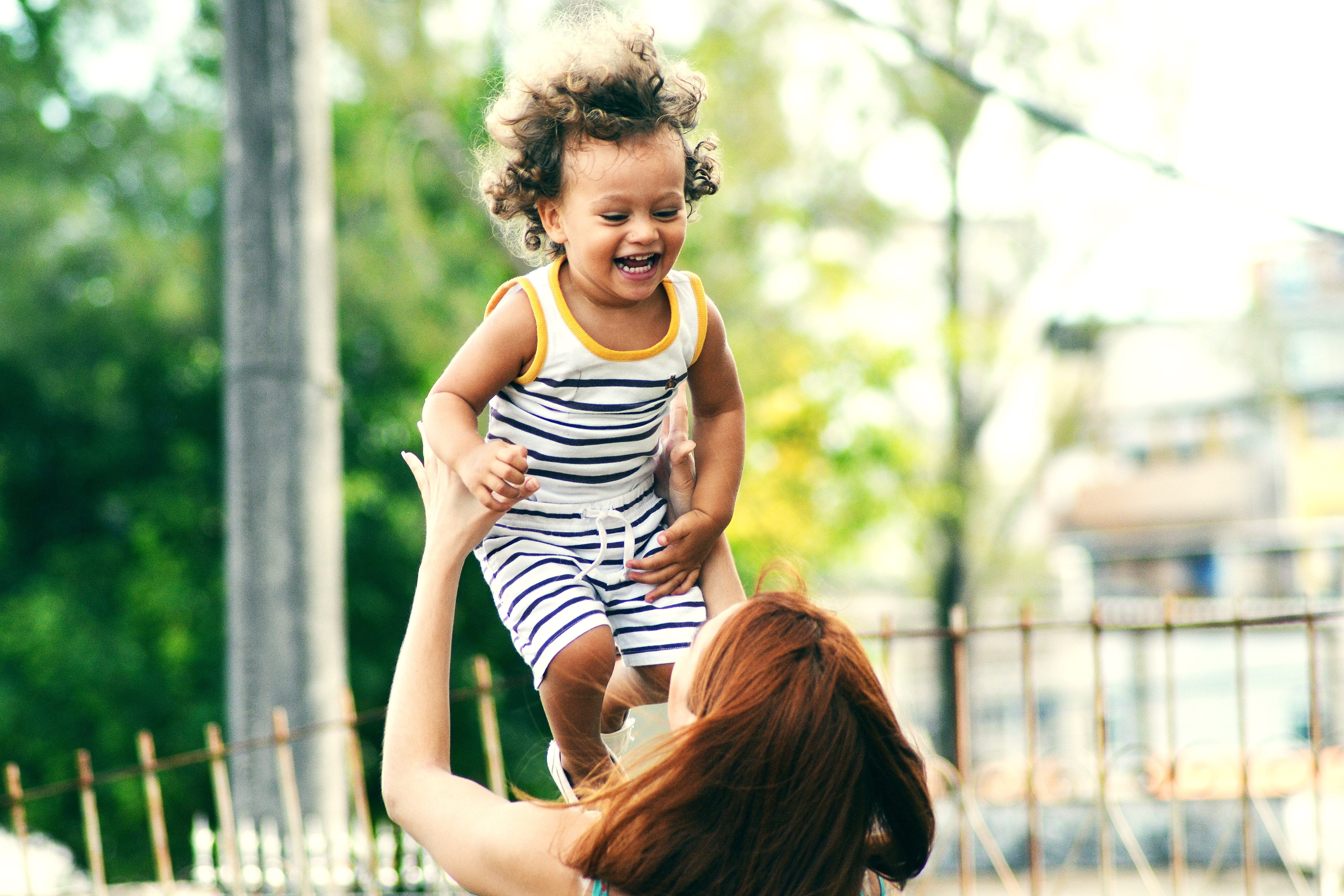 According to Dr. Lowell Fuglie, the West Africa representative of the Church World Service who used the Moringa tree as a base for a nutrition program states, "for a child aged 1-3, a 100 g serving of fresh cooked leaves would provide all his daily requirements of calcium, about 75% of his iron and half his protein needs, as well as important amounts of potassium, B vitamins, copper and all the essential amino acids. As little as 20 grams of leaves would provide a child with all the vitamins A and C he needs". No wonder the World church has declared that Moringa is the solution for malnutrition in Africa and India's children!
Furthermore, there are numerous health benefits your child can enjoy if they are fed with Moringa powder. Potent in vitamins and nutrients, with 4 times the vitamin A of carrots, 2 times the protein of milk (and 4 times the calcium), 7 times the vitamin C of oranges, 3 times the potassium of bananas, 25 times the iron of spinach, and high in Omega 3's, Moringa is the solution for your child's health and offers tons of health benefits to your child's complex nutritional needs for their growing bodies.
Moringa powder is widely considered to be safe and has been used by growing infants and kids around the world for centuries in Africa, India and Asia. Moringa has also been recently used in South America and the U.S. Moringa is also the solution to contributing in the solution to health disparity and nutritional poverty issues in the U.S. As you will discover in this extremely important article we will give you 10 ways in which your child can benefit from this magical nutritional plant.
This magical healing plant contains over 92, and over 46 antioxidants, a perfect plant for children's health!
1. Boost a child's Energy

A growing child burns tons of energy and energy is what is needed to aid in the growth of a child. Moringa is loaded with some 92 vitamins/minerals and some 46 antioxidants. This nutritive powerful punch will be sure to boost your growing child's energy levels. This is precisely why Moringa powder is becoming increasingly popular with athletes to build their strength, endurance. Thus, daily consumption of Moringa powder can ensure optimal energy levels and growth for your little one.
2. Improves Brain Power and Health
ADHD, ADD, brain fog, poor memory, slow thinking and other cognitive or behavioral issues has been proven and linked to a poor nutritional diet at its root. Moringa is extremely high in iron, containing 25 times that of spinach, high levels of zinc, which is crucial for brain health, vitamin C, E and loaded with omega 3's. With these facts, daily consumption of Moringa for your child will ensure that they will be learning at the highest level in the crucial years as a toddler, youth, teen and eventually into adulthood.
3. High in Protein
Moringa is the only vegetable source on earth that contains all 8 essential amino acids or proteins. During the early years, your child is developing important cell structure and information that is crucial to a growing body. Moringa contains 2 times the protein in milk and meat. It is no accident that Moringa is now a popular true alternative powerful protein source for athletes and body builders. Therefore, this powerful protein-building component in Moringa makes it an ideal food source to ensure strong cell structure in the development of your child and all their internal organs.
4. Improves Health of Kidney & Liver
Due to the fact that many adults consciously or unconsciously feed their kids crap and junk foods that are high in refined sugar and unsaturated fats, many children are obese and in early danger of diabetes and other metabolic disorders. Moringa is known as a great detoxifier containing roughly 46 antioxidants. Therefore it has a positive effect on your child's kidney and liver.
5. Improves Immunity & Fights off colds & infections
Around the world the magical Moringa plant is known for its powerful anti-inflammatory and immunity building properties. With all the bacteria, viruses and colds a growing child can easily get, Moringa is a sure bet to defend, fight off and destroy many common immune related aliments during the winter or any part of the year. This is due to the high vitamin C count, roughly 7 times the amount of oranges along with being high in vitamin E, which is good for healing of infections and colds.
6. Improves Eyesight
A lack of good nutritious food that is high in fruit, green vegetables and unrefined grains can result in vitamin A deficiency. This lack of Vitamin A can result in poor eyesight and the need for eyeglasses to be worn by your child at an early age. Just know that Moringa is God's gift from nature that is extremely high in Vitamin A, with roughly 4 times the amount of carrots. This high vitamin A will constantly heal and repair and give nutrients to the eyes for maximum function along with the liver which is crucial to good eye sight.
7. Speeds the Healing of Cuts
Kids can be naturally rough and it is common for parents to be worried about their safety from cuts, bruises and scrapes. Due to the skin healing properties of Moringa, which include being high in vitamin A, C & E, those nicks will be repaired with frequent use and their skin will eventually become healed and smooth again.
8. Good for Skin
Rich in vitamin A, C and E and the beauty mineral called sulfur Moringa is a fantastic food source to improve your child's overall skin health. Food Sulfur is in all fruits and vegetables and Moringa contains the most out of all of them. Therefore, Moringa will help your child rid themselves of skin irritations and rashes. It is especially great for babies because it will ensure their delicate skin stays healthy, smooth and lubricated.
9. Balances Mood Swings
Your child may go through several chemical reactions on a daily basis especially when getting closer to the teen years. This phase of constant growth and change process can be a burden on a young child causing stress. Feeding them Moringa, which is high in complex vitamins B1, B2, B3, B6, B7 and B12 will help ensure that your child suffers less from mood swings. This will reduce the chances they go into depression due to peer pressure, school, family or society.
10. Improves Hair & Nails
Moringa contains the exact vitamins and the amino acids, which are required for the formation of the keratin protein. This protein is a very critical component ensuring hair growth among children. Also being rich in vitamin A Moringa powder aids in the process of hair growth. It also improves the growth of your child's nails, which is especially important for some teen girls, providing nutrients to that region and throughout the body.
Directions for Giving Moringa to your Child:
When feeding Moringa to your little one it is suggested that you use Moringa powder. The reason is the dried powder is preferred over the fresh leaves because it has been scientifically proven to be at least 10 times more nutritious. The powder is extremely rich in amino acids along with containing antioxidants and anti-inflammatory compounds. In addition, the powder also contains various nutrients and a rich source of minerals. As a reminder, these minerals include calcium, iron, all the essential B vitamins along with vitamin A, C and E as well.
As adults, we often have to clever in disguising any nutritional supplement we give our children. Our Moringa Magic comes perfectly in a powdered form so you can stir into various foods to hide it while adding a super nutritional boost to you child. When finally delivering this magical nutritious powder to your child, you can simply sprinkle a healthy amount into hot cereal such as oatmeal, cream of wheat or others, as traditionally used in Africa and India. Mixing the powder in smoothies is a common way to use the powder, especially in the U.S.
Moringa can be commonly used in any hot meal at dinner or lunch, sprinkling it in soups, salads or dressings and practically any other savory dishes. You also have the leisure of applying the powder in water, juice or any other healthy liquid. Make sure to stir intensely as the powder will rise to the top and the child may notice this and struggle to drink it. You can also have more fun with Moringa by mixing some of the powder in cookies, muffins, tarts or piecrust to make a more nutritious dessert. For more information on how to use Moringa powder, please click on the link below.
Thanks for reading!
Moringa Health Benefits Articles for Children