KG Optimal Health's number one goal and function is to enlighten and formally educate people globally to the importance of human natural health and nutrition through the powerful healing aspects of the Moringa Oleifera tree and its product form. We at KG Optimal Health want everyone to know about this little know tree in the United States and throughout.
Furthermore, we live in society today with unstable and changing health care policies resulting in unaffordable basic care for the average individual and families.  On top of this, rising aliments and disease has swept through America and the world due usually resulting from a lack of proper nutrients.  Therefore our goal is to help by starting with an extremely affordable way to gain superior knowledge and health through the consumption of Moringa nutrition.
The Moringa Oleifera tree is a mysterious yet well known tree in eastern continents and has been used for nutrition and healing in Africa, India, Asian, South America and other parts of the world for centuries. We want to clearly communicate through our facts and knowledge about Moringa. Therefore, we want to prove that Moringa is the most powerful natural multi-vitamin herb on earth!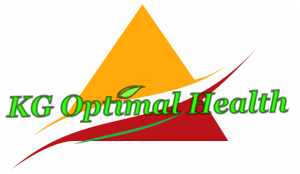 We are confident our Moringa Oleifera in its raw powder and vegetarian capsule form has the advantage over many forms of Moringa on the market.  Some companies add cornstarch and other fillers, which gives the consumer a disadvantage at receiving the full nutritional benefits. We practice strong ethics and we care about our customers which is why our form of Moringa contains 100% pure Moringa leaf powder, nothing less!
When you consume Moringa and the Moringa Magic brand, understand that it contains 4 times the vitamin A of carrots, 2 times the protein of milk (and 4 times the calcium), 7 times the vitamin C of oranges, and 3 times the potassium of bananas. Moringa also has 3 times the iron of spinach, and high in Omega 3's. Furthermore, this powerful nutritional plant Moringa is recorded in the sacred Ayurvedic text as being the key ingredient in the healing of 300 diseases and aliments!
In addition, Moringa is scientifically researched through hundreds of journals by researchers throughout the world. Of its numerous scientific discoveries, it is found that Moringa contains 92 vitamins and minerals and 46 antioxidants.  We hope you are pleased with our products and look forward to you experiencing the magic of Moringa!